Civil Development
fgf has successfully delivered several of Cairns' most iconic development projects.
Bitumen
Meeting the challenge of a vast and varied environmentally fragile region.
Top Rock Quarry
Top Rock Quarry is a registered hard rock quarry located just outside of Kuranda, Queensland. 
Waste Management
Located in Mareeba, on the Atherton Tablelands, the SWMF is a fully engineered, triple lined landfill that commenced operations in 2004.
With a dedicated team of highly skilled professionals, enviable in-house capabilities, and a comprehensive fleet of late-model plant and equipment, we're ready to support your project across a diverse range of sectors:
TRANSPORT INFRASTRUCTURE
Experienced working on roads, minor bridges, marinas, ports, airport and rail development and upgrades.
Supported project delivery for local governments, Department of Transport and Main Roads, and private infrastructure companies.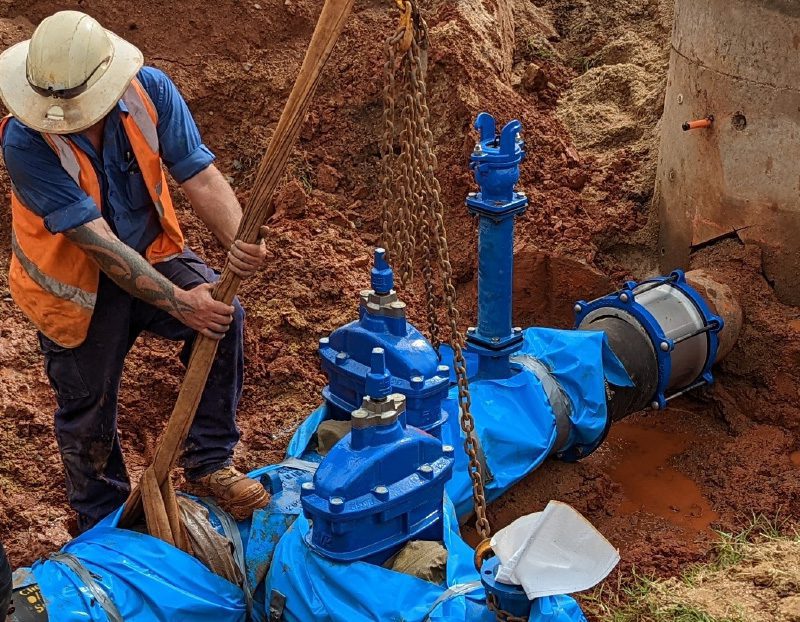 SERVICES INFRASTRUCTURE
Expertise in small, medium and large-scale projects across all aspects of water, sewerage, drainage, power and communications.
FACILITIES
Proven record of delivery on large-scale facility construction that meets stringent operational requirements. Includes early works, concrete, worker's camp construction, facility infrastructure services, car parks, and civil works.
DEVELOPMENT
Residential Developments: extensive experience in both subdivisions and major unit developments.

Commercial Developments: capacity to deliver civil, road, site remediation and other critical infrastructure to service commercial sites.
ASPHALT AND BITUMEN SEALING SERVICES
Bituminous spray sealing, asphalt pavement, profiling, and road maintenance services.